On our way to Nordkapp we could not wait to reach the magic boarder behind which either the polar night or the polar day reigns. The boarder is the Arctic Circle. The northern you go from here the higher number of days it is possible to observe the marvelous phenomenon of the midnight sun. It is because during the polar day the sun never sets. It circles above your head whole day long.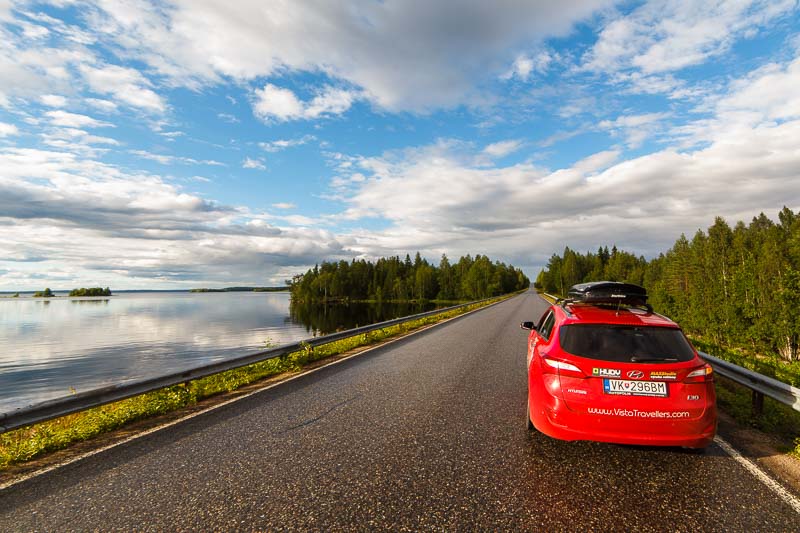 Rovaniemi
Our way to Nordkapp lead through Finland. We approached the Arctic Circle through the town Rovaniemi. Although it is capital of Lapland, it counts only 61 000 inhabitants. That is why we call it "jutst" a town. Its world fame is anyway based on the Santa Claus village that is located just a couple of kilometers from its center. As for us, we realized in Rovaniemi that it is about time to meet the reindeers finally. Why? Over a postcard showing elk I placed the following question: Is this an elk or a reindeer? It beats me!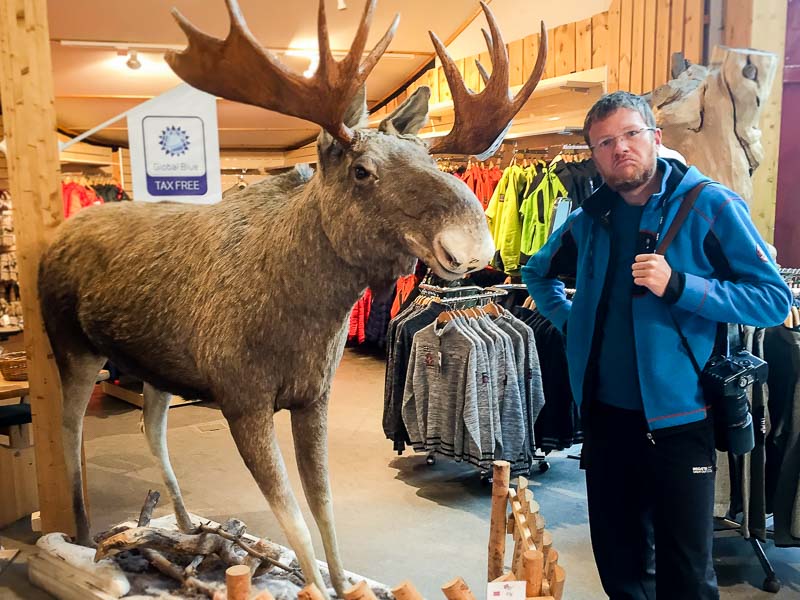 The Santa Claus village
Santa Claus chose a special place at the latitude 66° 33´ north of Equator in order to found his village. He wanted to have a place where he can meet children and people from all around the world without disturbing his elves at work.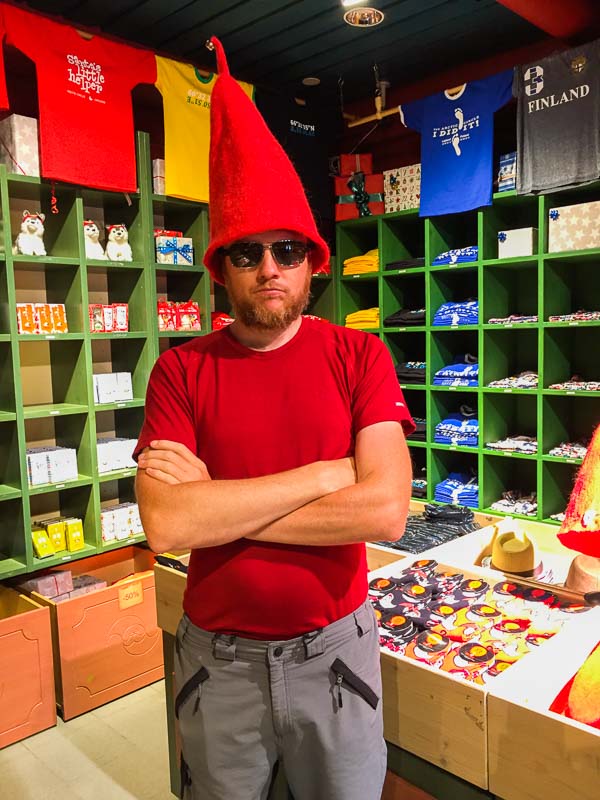 As you might already know this place is very commercial. If you have children, they will for sure like the Santa Claus village. We anyway do not know how you are going to explain to them that there are actually two Santas in the village. If you however do not draw their attention this way they will probably not notice.
All relevant information about the Santa Claus village is available at its website: www.santaclausvillage.info.
Meet Santa Claus
If you are here to meet Santa Claus, you can do so for free. If you however decide to keep a picture taken during your meeting as a memory, get 40€ ready. If you additionally want to obtain also a video record from your meeting, a certificate confirming your meeting with Santa and a bunch of ther extremely important things, you will pay 85€.
Santa Claus Main Post Office
Above all we liked the Santa Claus Main Post Office. Even in the middle of summer it teleported us to the Christmas time. Al right, none of you will consider the finish summer as a real summer. But still.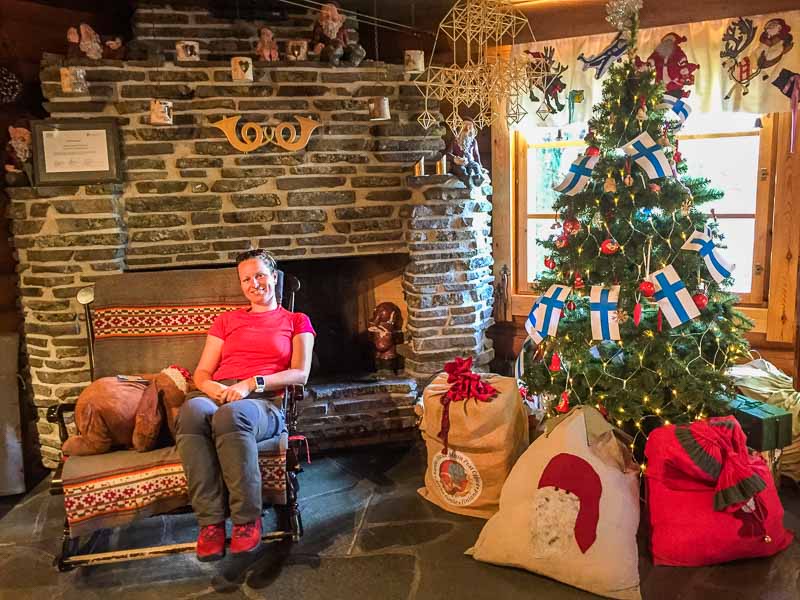 At the the Santa Claus Main Post Office you will learn how many letters from children from all around the world he receives every year and some of them you can even read. Apart from that you can use the Post Office in order to send a letter or a postcard with special Santa Claus' stamp.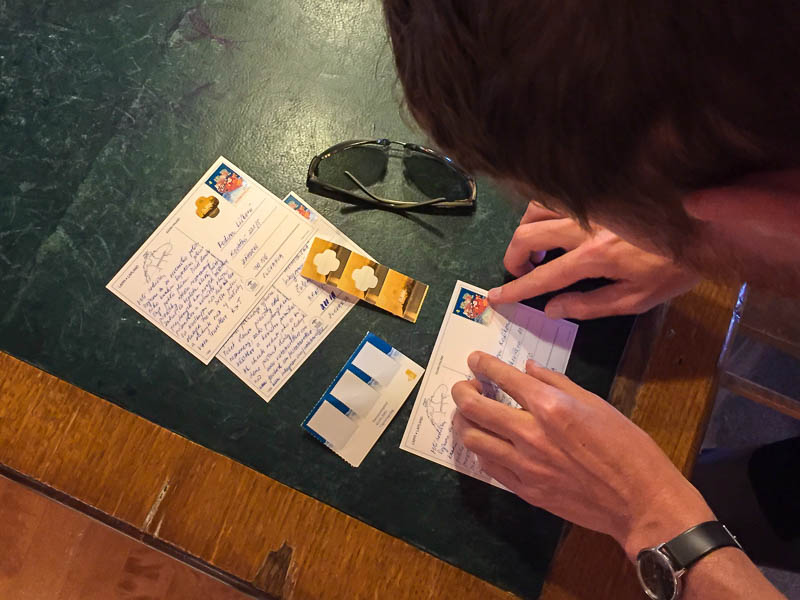 Or you can even order a special service that will deliver your letter or postcard to its recipient at Christmas.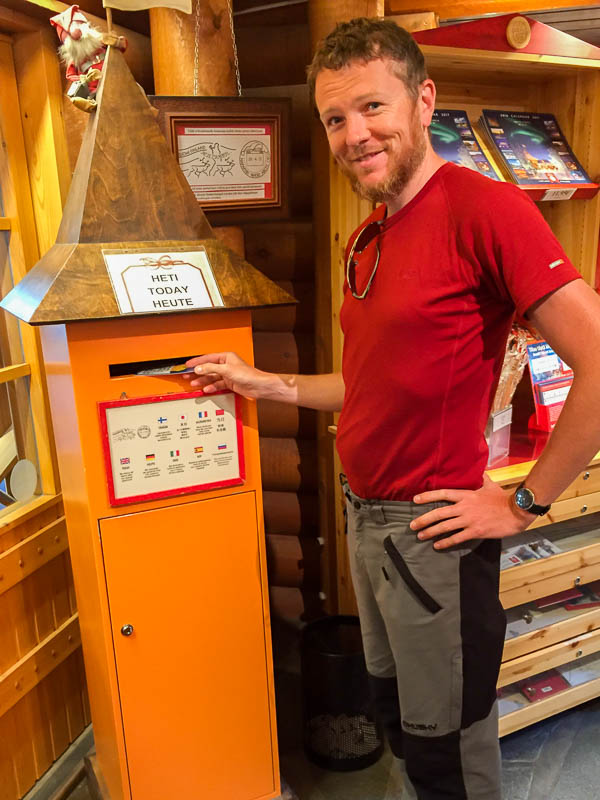 What else does Santa have here?
In the Santa Claus village is also located the Christmas exhibition. There is no entrance fee. Inside you will find interesting exhibition and information on traditions and customs related to Christmas not only in Finland and Lapland, but also in the other corners of the world. We found it quite interesting.
If you are willing to taste the local cuisine there is a traditional Lapland Restaurant Kotahovi. It is located just a couple of steps from the previously mentioned attractions of the Santa Claus Village.
The Arctic Circle
The Santa Claus Village lies directly on the Arctic Circle. Many make a stop here only to take a picture standing with one foot on one side and with the other foot on the other side of the Arctic Circle.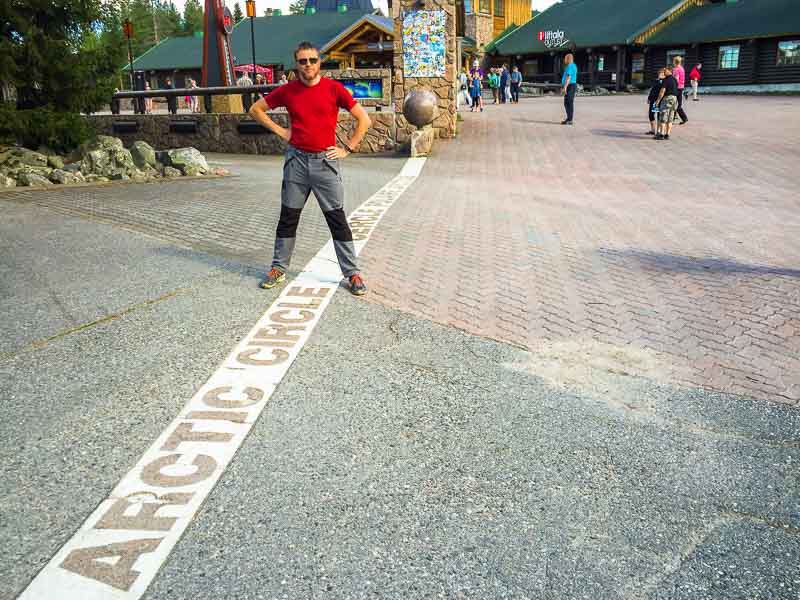 There are many ways how to cross this magical boarder. Anyway, if your plan how to do it is too detailed or, on contrary, you are too disoriented, it can end up completely differently in comparison to your expectations. Check it out:
The reindeers
In one of the previous paragraphs I already mentioned the quote regarding the elks and reindeers. The farther from the Arctic Circle we drove the higher the thrill and expectations regarding these mysterious animals. Not even in the wildest dreams we would dream that our first meeting would take place in the center of a paved parking lot.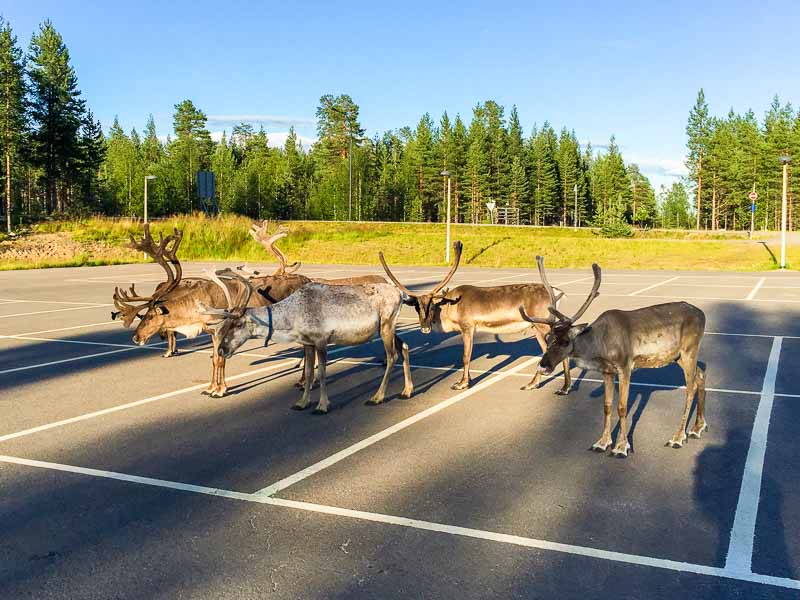 Both of us were surprised by this event. I anyway think that the first meeting left Tomas with more unanswered questions than me:
We find it necessary to say that reindeer is not extremely intelligent or sheepish. After a couple of meetings we decided to call it "a cow of the north". Usually it is not afraid of a car and so it does not really feel the urgency to step aside when it is confronted with an approaching one. We therefore highly recommend to drive carefully and adjust the speed to the actual circumstances.