Travelling in "platskarta", i.e. in fact the 3rd class and the cheapest alternative of travelling by train in Russia, can be quite surprising in more aspects for someone coming from Europe. Basically, we have these areas in mind: life space and interesting fellow-passengers, board, hygiene. During our travel across Russia we collected enough experience in each of these areas.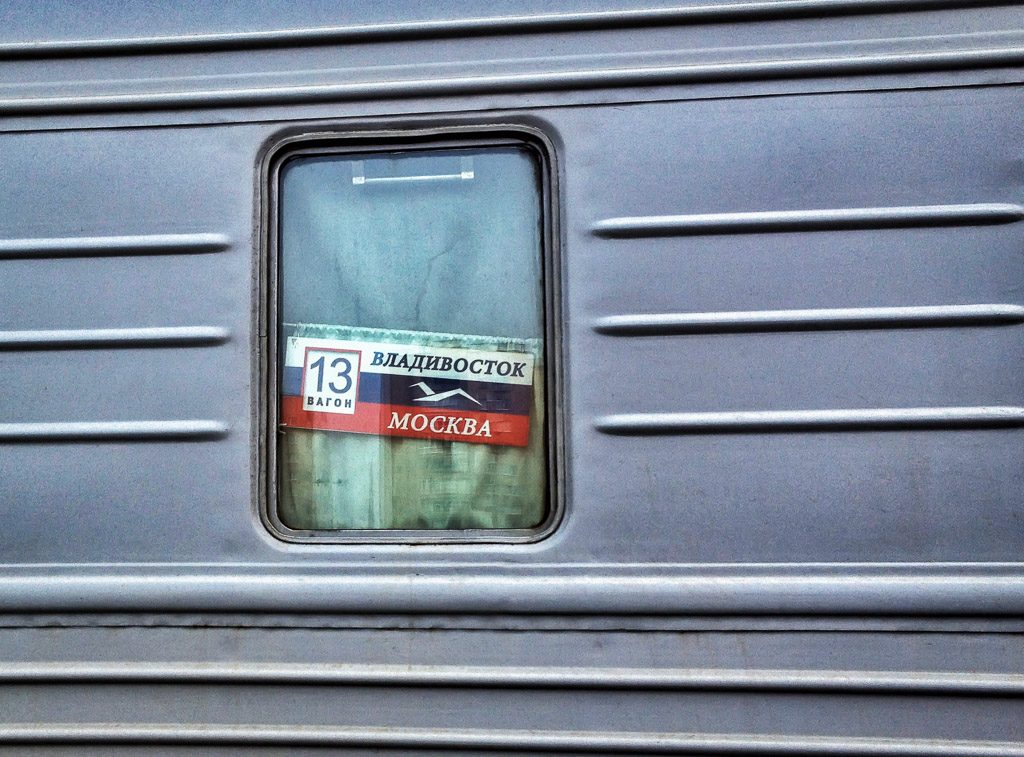 Life space and interesting fellow-passengers
In fact, it is hard to talk about any life space in platskarta. The conditions are quite constricted. You have to temporarily adjust the borders of you comfort zone. The possibility to stretch your limbs should be considered a luxury. Therefore, let's talk right away about the fellow-passengers. The best way to get familiar with your fellow passengers is a lack of luck by the ticket purchase. If you fail to buy good places, it means you get the top berths in the cubicle. There, you do not have many possibilities how to spend your time on the journey. Most of the time you simply have to be laid on the berth. Fortunately, it is considered a part of good manners to allow the fellow-passenger from the top berth to spend some time of the day on the bottom berth. Either you succeed to make contact by this occasion or you don't. And if you don't, don't be disappointed. You gain a good opportunity to observe your fellow-passengers. Trust me, while making complicated psychoanalyses of people travelling together with you make the time of your journey fly away quite fast.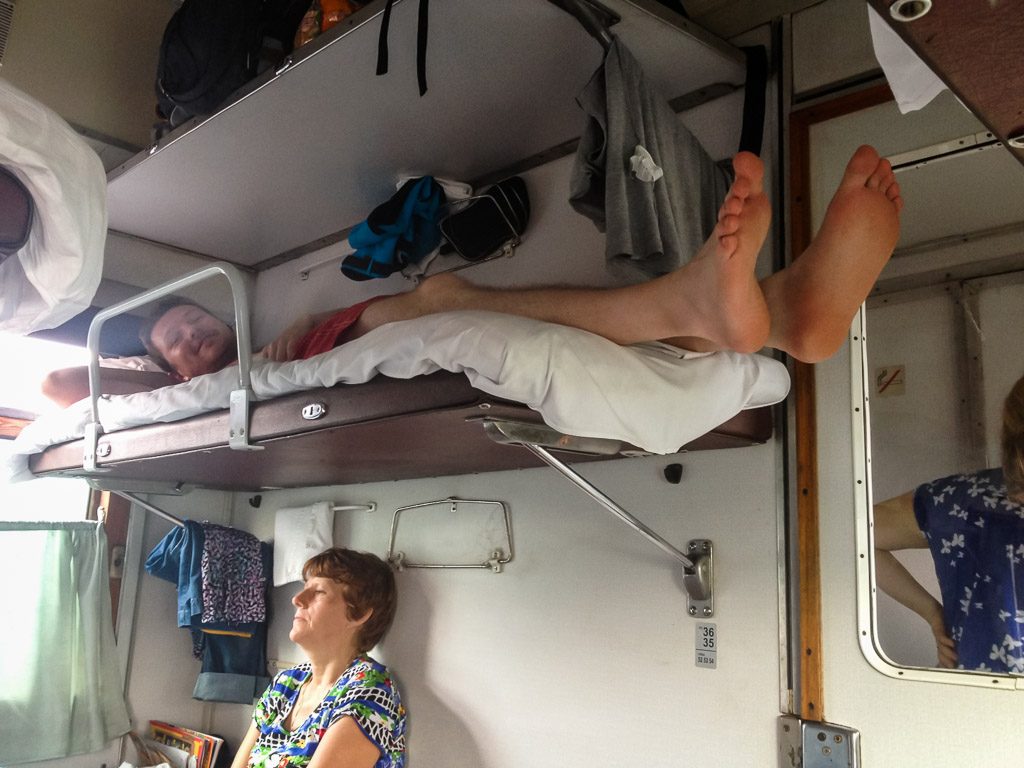 During our journey we found ourselves in a wagon full of children. We insist on this statement although there were only three of them. While observing their games we got surprised how already at the age of 5 the character and personality of a human are finished already. During our trip from Tyumen to Irkutsk we observed a 5-year-old oppressor, a 4-year-old rebel and implacable feminist as well as a 6-year-old phlegmatic.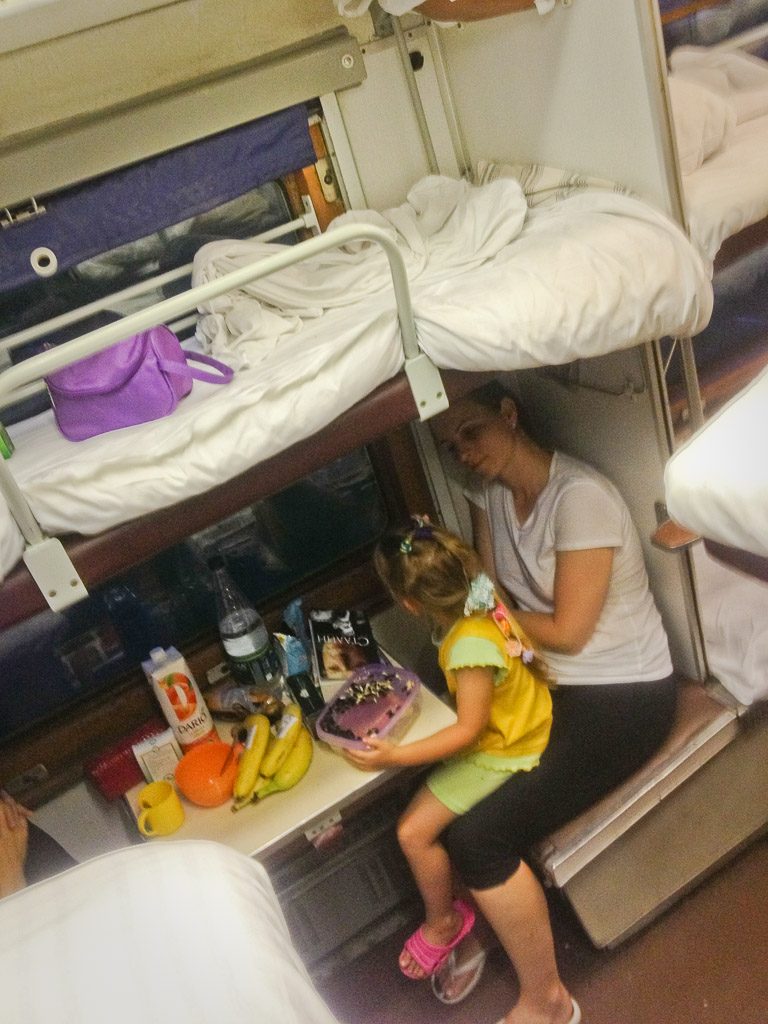 Apart from improving your skills in psychoanalysis the long train journey triggers your phantasy as well. You observe people around you, listen to pieces of their phone calls, follow the signals they broadcast and you suddenly catch yourself by creating their life stories, actually your stories of their lives.
Board
We find this area in relation to travelling in Russia extremely interesting. The Russians have a peculiar culture of boarding while travelling. Including travelling by train. While we in Slovakia consider Wiener Schnitzel or salami between two slices of bread ideal for travelling, the Russians spoil their taste buds even in provisional conditions. At one moment the whole wagon fills with the scent of grilled chicken, boiled potatoes, onion, boiled eggs, tomatoes, cucumbers, green pepper…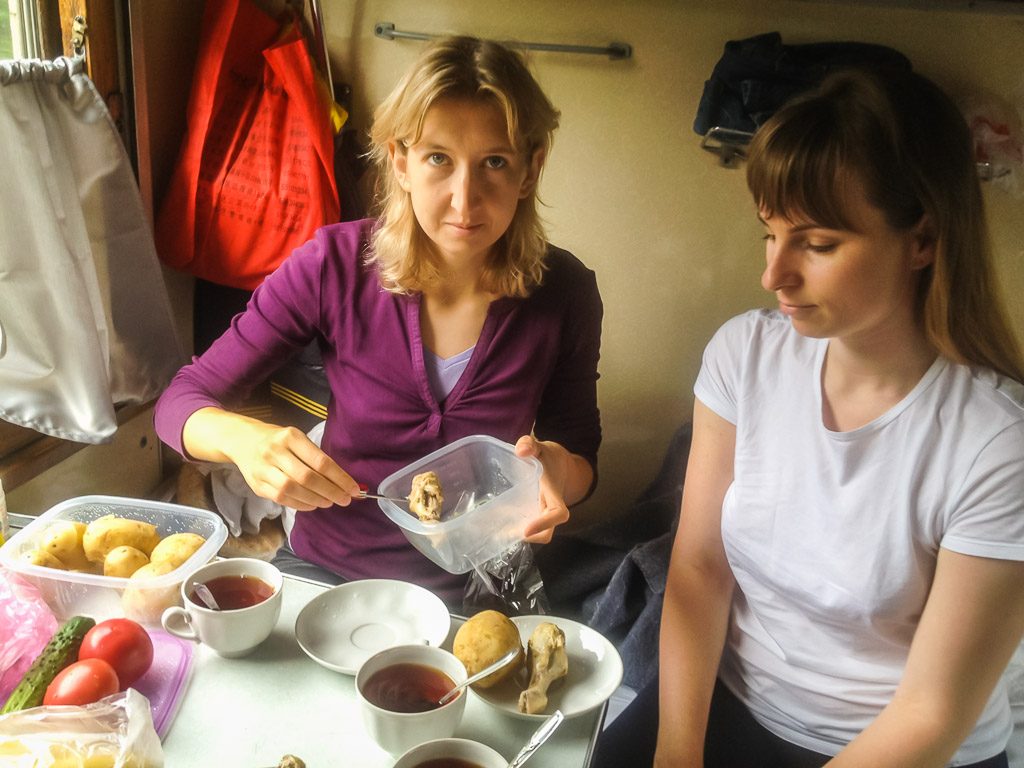 And afterwards the ceremony of tea drinking follows. It is an unforgiveable sin to travel by train in Russia and to not have a tea in the typical tea cup. You can buy the tea by the conductor. The conductor room is situated always at one end of the wagon, since each wagon has its own conductor in the Russian train. Or you simply can bring your own tea bags and use the boiling water that is in each wagon always available for free.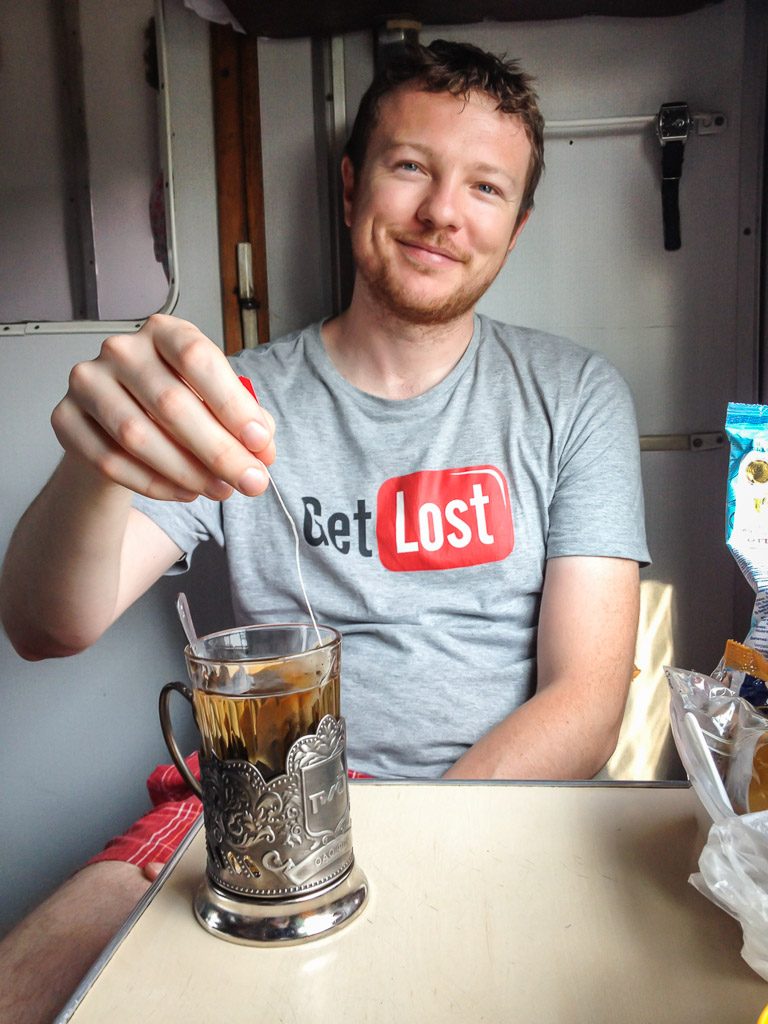 And when the tea is consumed and the mood is gloomy it is necessary to reach out to something more effective. Most of the time the choice is the good old Vodka.
Hygiene
Regardless of whether you travel in summer or in winter, it is a matter of fact that during the day you travel in sauna and at night the wagon turns into a refrigerated vehicle. And when the night comes and the temperature falls, you quickly forget your concerns regarding the history of the rough shared blanket and you are glad that you can fully wrap up in it.
Forget the showers. There are none in platskarta. Wet wipes are anyway a good alternative. The toilets could be an extraordinary experience for many as well. Some may decide not to eat anything in order not to be forced to use this facility.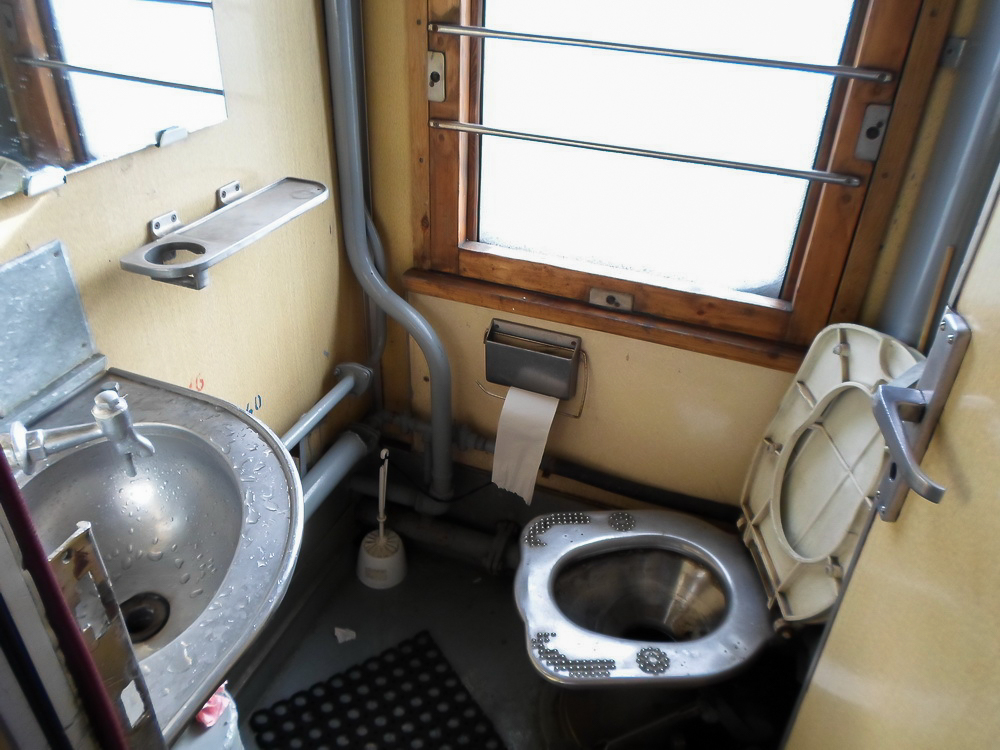 For passengers-beginners even brushing their teeth could turn into a mission impossible. As we experienced ourselves. We could not manage to make the tap water run. Fortunately, our Russian friend gave us advice on this problem and then we brushed our teeth successfully.
More photos from Transsiberian railway on
www.tomaskozik.com