Lithuania, Latvia and Estonia. Three countries on the shores of the Baltic sea that can convert to a very interesting destination of your next summer holiday. They offer anything you could think of: big metropoles pulsing with (night)life, interesting historical monuments, beaches with soft white sand and azure sea, romantic and calm countryside as well as untouched nature and deep woods. And the best part is that you will have more time for discovering of all the beautiful places. The summer days are longer in these countries.
For us Estonia was a kind of vanguard of Finland. We were not able to distinguish the Estonian and the Finnish. Neat lawns, picturesque houses, old towns and beautiful nature. Those are the pictures we see in our minds when thinking of Estonia. We chose three destinations in Estonia that we liked most in order to introduce them to you. We did it although it was not easy at all to choose three only.
1. Tartu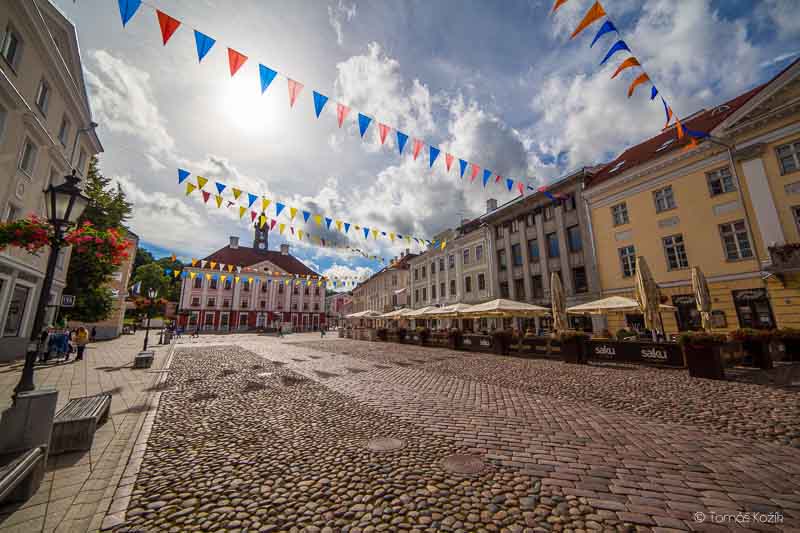 An old university city. If anything important happened in the history of Estonia it was always somehow connected with this city. If you do not have time to gather information about it in advance do not worry. We recommend that you visit the tourist information center that is located in the Town hall. You get a map here with a recommended city tour. Simply follow it. In Tartu it is possible to get familiar with the history of the whole nation and its most important personalities just by city sightseeing.
More useful tourist information is available on www.visittartu.com or www.tartu.ee.
Click on www.visitestonia.com for more information about the country.
2. Saaremaa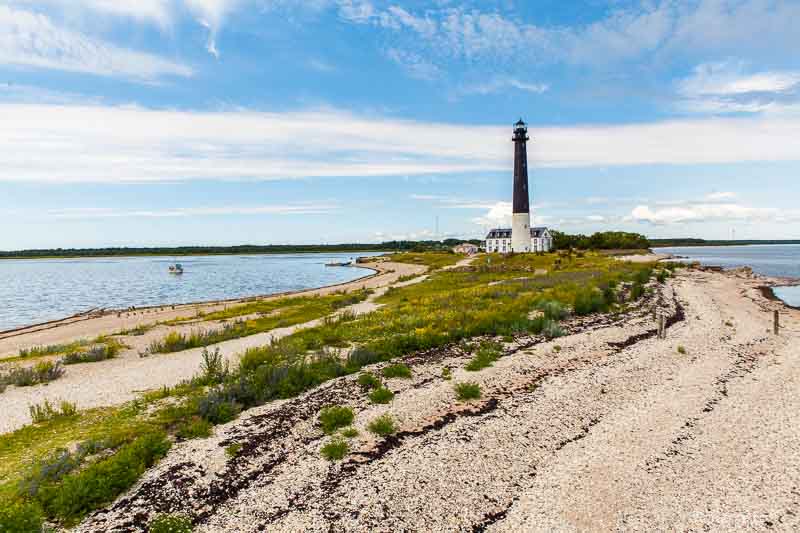 It is not possible to visit Estonia and skip one of its most beautiful islands – Saaremaa. Everybody's expectations can be met here. One can find beaches, history as well as wilderness here. We found a couple of locations on the island that we desperately fell in love with and that helped Saaremaa to get on this shortlist.
The picturesque town Kuressaare offers one of the most interesting and best preserved fortresses in Estonia. In the historically precious defensive ramparts you can find workshops of various masters – smith, potter, glassworker and others who will produce your souvenir right in front of you.
Worth of visiting is also the Sääre peninsula on which the Sorve lighthouse protects the sailors against getting in dangerous waters.
On the northern shores of Saaremaa you will find the Panga Pank – quite high and steep sand cliffs. In the past it used to be a place of sacrifice. We however found more interesting the shore lying on the opposite side of the bay. The village Tagaranna is located here. Once it used to be a fishermen village, nowadays it is a place where people arrive to relax. On the shore you will find cute houses – many built in the traditional style. They provide the village with the oomph of authenticity. Since it is prohibited to enter the village with a car it is also very calm and quiet.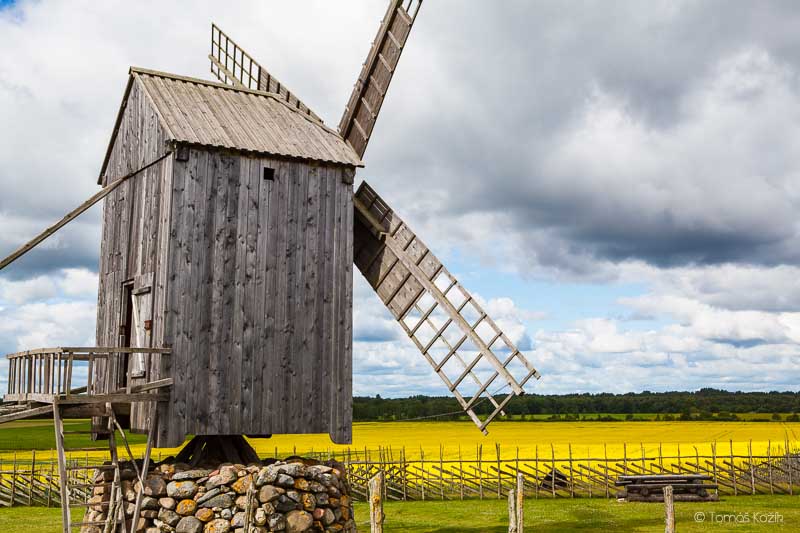 Near to the Angla village there is a museum in which the traditional wind mills are gathered. They were built in a specific way so they can be turned by 360 degrees. It was very practical since the owner could turn the mill according to the actual wind direction. One of the mills exhibited in the museum is still working.
More useful tourist information about Saaremaa is available on www.visitsaaremaa.ee or www.saaremaa.ee.
Click on www.visitestonia.com for more information about the country.
3. Tallinn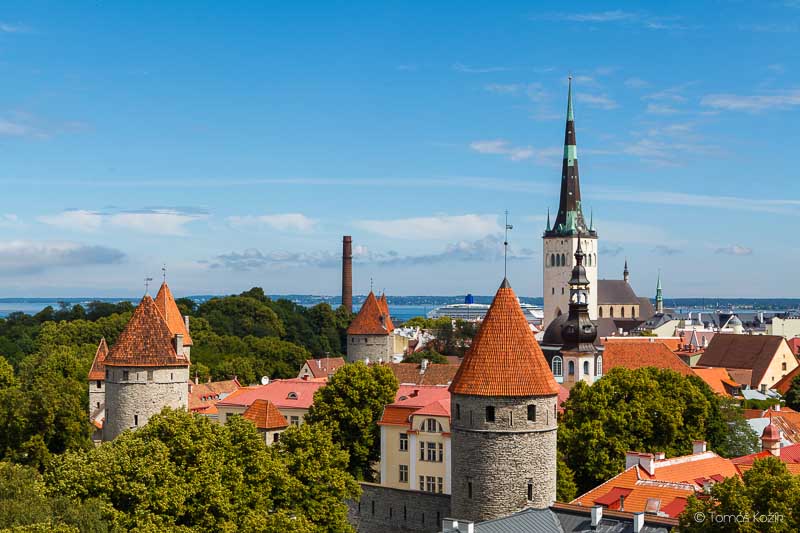 Tallinn is full of options what to see, experience, taste. All you need to do is choose what you prefer. We have a habit that we try to look on each city we visit from the top. In each city or town there is a hill or a church tower we use to do so. From this point of view Tallinn is number one for us. The old city walls offer three different spots from which you can observe different parts of the city.
On 9th and 10th July 2016 when we visited the city there was a festival ongoing of medieval handicrafts and life in the Middle Ages: The Hanseatic days. The Town hall square as well as all the streets in the neighborhood were full of stands with interesting and authentic goods, demonstrations of old handicrafts, handmade and traditional products and various treats. There was a stage in the center of the Town hall square on which concerts of medieval music and other interesting program entertained the audience. Everybody on the stage as well as all sellers and stand owners were dressed according to the medieval fashion. Suddenly, the city travelled back in time and it took as well all its visitors to this journey.
Similarly as Riga, Tallinn is in summer also a target destination of many tourists. If additionally to that a couple of big holiday cruise ships make a stop in the port the historical city center gets overcrowded. Do not panic in such situation. All you need to do is to go further from the Town hall square, to get lost in the narrow side streets. You will still be able to enjoy the historical center and to breathe freely at the same time. If you want to stay out of the crowd head to the port. On the way there you will see on your left-hand-side the Linnahall. It is a reminder of the monumental architecture style of the soviet period. Nowadays closed and decaying. From its roof where you get through a wide staircase you can observe the Tallinn old town from a new perspective. And maybe you will be more interested in watching the rush in the port. From this spot you will have a great overview in this direction as well.
More useful tourist information about Tallinn is available on www.visittallinn.ee.
Click on www.visitestonia.com for more information about the country.
We spent a couple of weeks in the Baltic countries during our currently ongoing expedition To Gibraltar through Nordkapp. What is the expedition about we have described in our blog on www.vistatravellers.com. Here we also share our travel experience and impressions from the particular countries as well as interesting interviews from abroad. You can also follow us on Facebook in order to find out, how we progress with our expedition: www.facebook.com/vistatravellers.