Galicia, that is not only beautiful beaches at the end of the world. That is also wild and rough beaches. And above them, steep and high cliffs rise – among them even the highest one of Southern Europe. This blog will guide you from one of the famous Galicia beaches – Playa O Picon – to the highest sea cliff of the Southern Europe – Garita de Herbeira.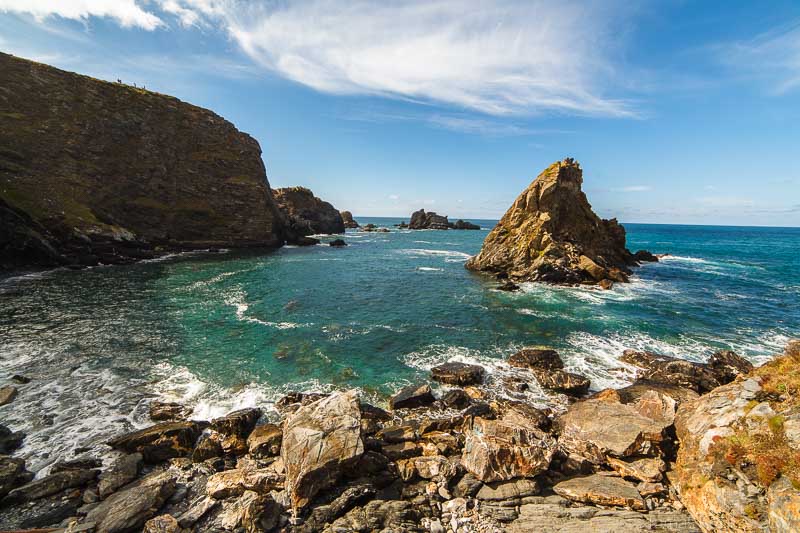 Somehow, it became typical for our expedition that we did not pay special attention to our route and did not plan it in advance. Our progress on our way to Gibraltar through Nordkapp was mainly influenced by the weather conditions, tips and recommendations we received from the locals and experienced fellow travellers and sometimes even by the actual health condition of the expedition crew. Although we originally planned to make a stop in Bilbao, we had changed our mind after we saw the weather forecast for the following 3 days. In order to escape the rainy sky we moved on along the coast heading to west. We just arrived from France where we tasted oysters in Arcachon just a day ago.
For both of us it was the first oyster tasting ever. We were so excited that we totally forgot about how allergenic they can be. Tomáš´s body reacted very quickly. Diarrhea and temperature made us to change our plans and make a stop at the nearest camping site. My grandmother used to say that there is a piece of good in everything bad happening to you. And as always, she was right. These quite negative events had also some positive consequences. We found ourselves near to the beautiful and wild beaches of Galicia.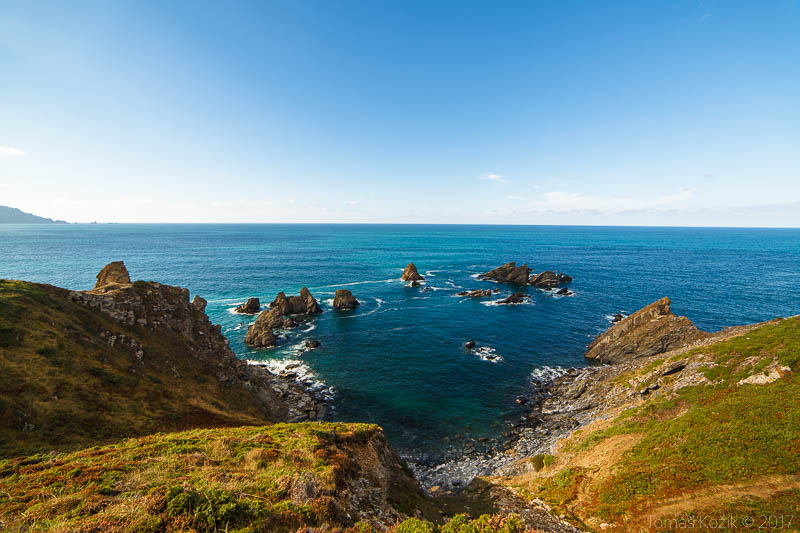 Playa O Picon (Praia Do Picón in Galician) is very popular among the locals. We visited the place at Sunday afternoon and we met whole families relaxing here and enjoying the time spent together. The beach lies underneath a steep and high cliff.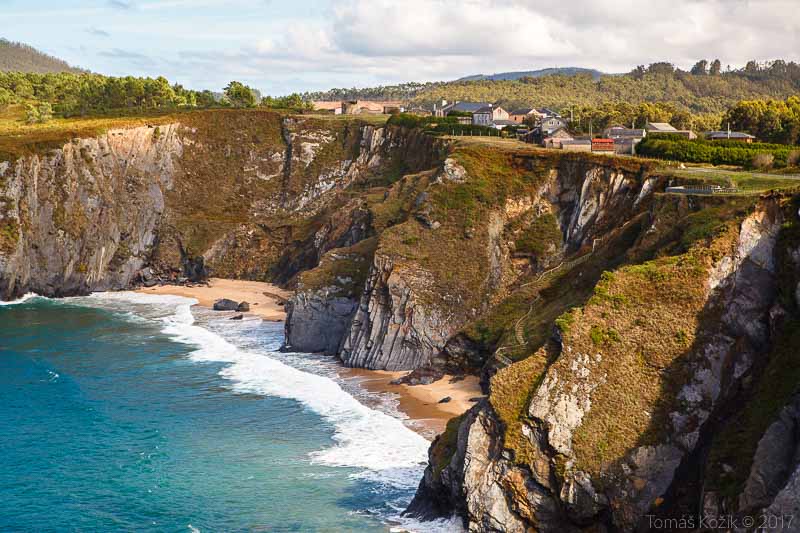 On the top of the cliff there are banks, sitting on which you can enjoy these breathtaking views. Well, you can in the case that there is not a crowd of locals queuing behind your back in order to take a picture like this one: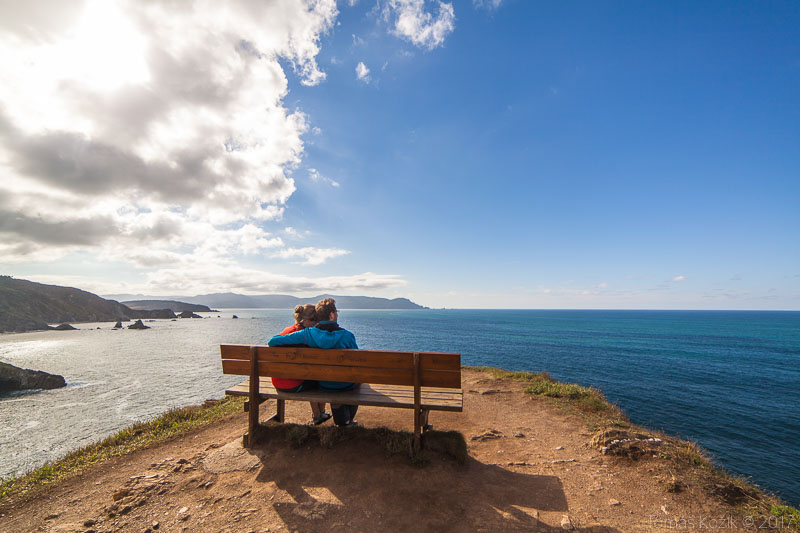 From the Playa O Picon we took a romantic route through mountains and moved towards the highest sea cliff in Southern Europe – Garita de Herbeira (Vixía Herbeira in Galician).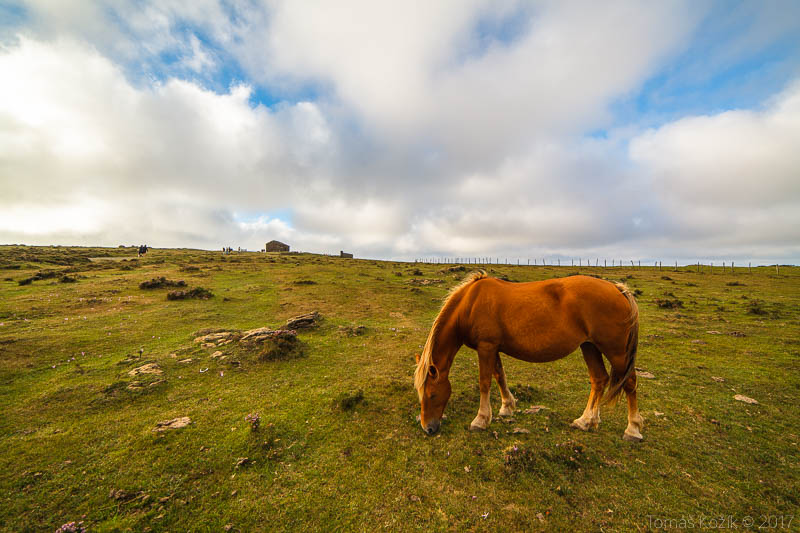 Its peak rises to 621 meters above the sea level. The view of the ocean from this point is unique.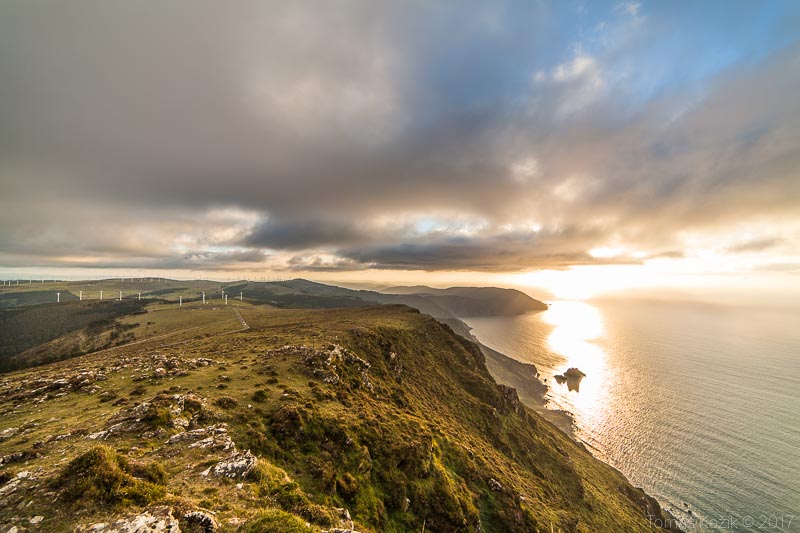 Although this place attracts many visitors especially thanks to being one of the highest sea cliffs of Europe, not only sea views are worth visiting it. If you turn by 180 degrees, you can enjoy the views of inland. They are unique as well.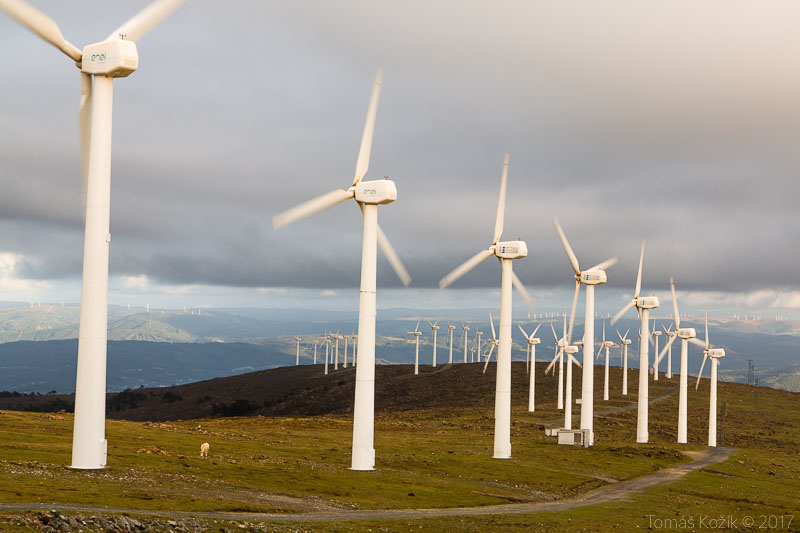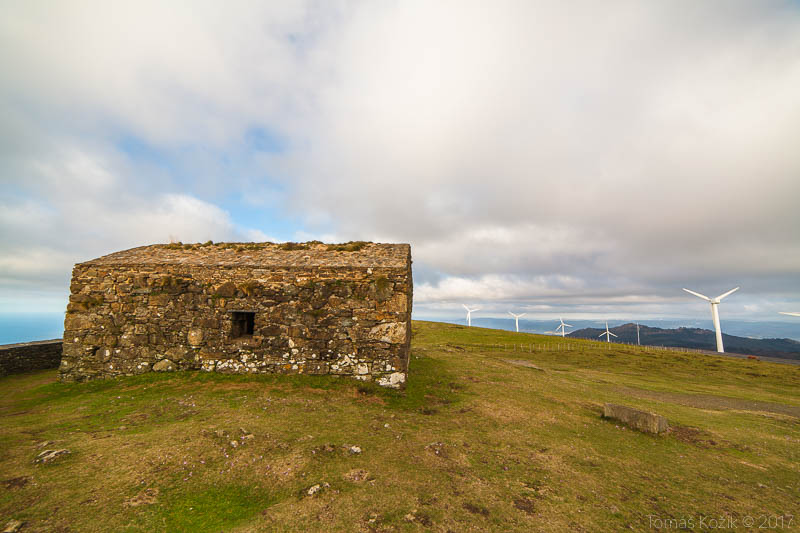 And one more practical recommendation: This place is very windy and so you will put on one or two additional layers even in the middle of summer. Get prepared for that.